I love the idea of having a boxed curriculum where it's ALL DONE FOR YOU, but the whole "BOX" thing: doing what they tell ya and all is not really my thing. So I made my own "box" which I can climb in and out of at will, and I didn't pay for it so if I don't do something I wasted no money (well except for the printer ink, the tabs, the binding...but I am sure I would have printed something else...).
I printed out my lesson plans for the year using Donna Young's Homeschool Planner (Excel Version...AWESOME!)...
Then I got some colored divider tabs for $1.00 at Target...
Then I printed some more...
Then I went to Staples, where my kids know the copy and print girl by name. I got this cute plastic folder, cut it down the middle and had them BIND the whole thing! Voila!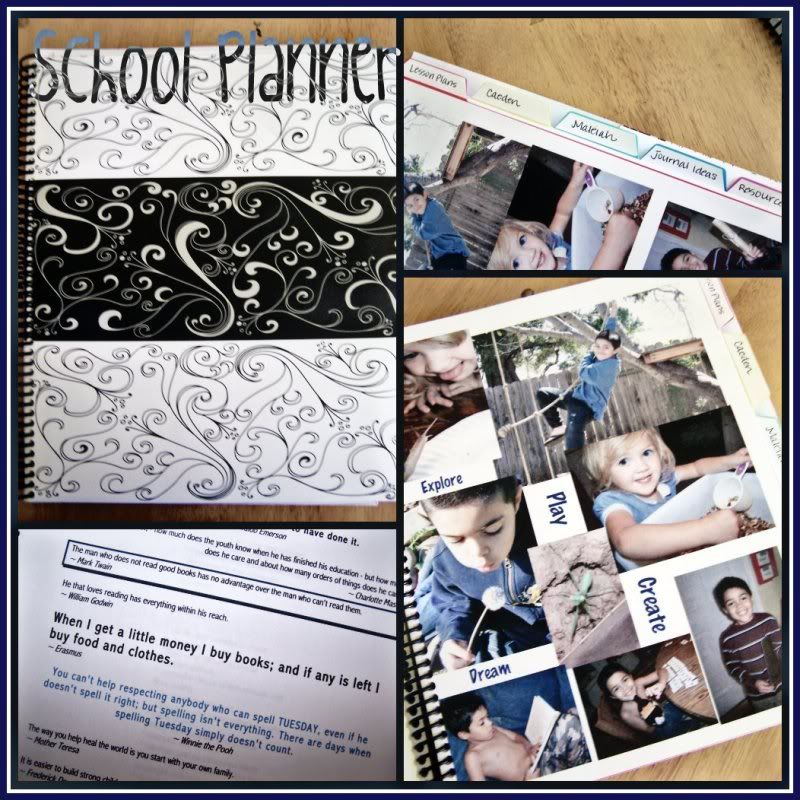 I love it! A lot. I showed Justin twice and he tried not to laugh.