Last weekend we went to Outdoor World/Bass Pro Shops which is every boys dream place to go. It's filled with all things fishing, hunting and camping dotted with some pink so the girls don't feel left out.
On Saturday it was Katy's City-Wide Garage Sale so it was the perfect opportunity to explore. We were hoping to find a bookcase for the plethora of books we have yet to unpack. No luck. There was a sweet tea stand though and I had to take a picture. I always had the kool-aid/lemonade stand when my parents had garage sales.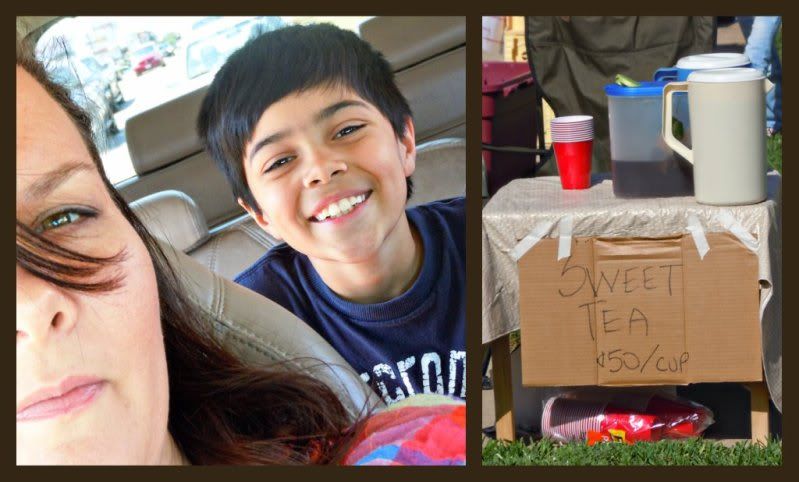 We did get to see all the antique stores however and I fell in love with too many things...no worries, we came home empty handed.